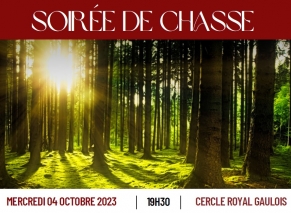 Presentation
Brussels has some ten thousand acres of wooded land at its gates. The Château Sainte-Anne is on the edge of the Forest of Soignes and its grounds constitute perhaps the city's last leafy glade, while conveniently situated reasonably close to the centre.
The Royal  International Club Chateau Sainte-Anne is an international meeting place where more than 35 nationalities gather in a friendly atmosphere.
It is placed under the royal patronage of H.M. the King Philippe.
Aside from diplomats, international executives and European officials, this exclusive multifaceted club welcomes numerous Belgian families. They enjoy the various activities at the château as well as the sports facilities in a superb environment.
The idea for the club was born following the signature of the Treaty of Rome, negotiated at neighbouring Val Duchesse. Many of the institutions responsible for its implementation set up in Brussels, confirming the city's international vocation, a vocation subsequently enhanced by also hosting NATO.
Around the European and NATO institutions a large number of diplomatic missions and a multitude of representatives of foreign private organisations came into being, interested in following the work of the European and international institutions.
The Chateau Saint-Anne estate was an ideal meeting place for these figures and the club was created in 1959
.
discover upcoming activities
Each year, more than 200 activities of all kinds are organized by the Club.
By participating, members have the opportunity to maintain and expand their network both personally and professionally, at Belgian and international level.
Discover